Your Legacy, Their Future
Support a cause that's important to you with a charitable gift

Put your assets to work with our tax-efficient charitable strategies

Take advantage of the many tax benefits of making a gift

Selmer O. "Sam" and Bee Wake
Selmer O. "Sam" and Bee Wake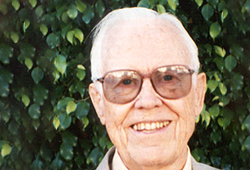 The SBCC Wake Campus is named for Selmer O. "Sam" Wake, a champion and longtime leader of Santa Barbara adult education. He was appointed program director in 1947, and served for 25 years as the principal architect of what became one of the best continuing education programs in the nation.
In 2008, when friends gathered to mourn his passing and praise his achievements, a colleague quoted Yeats, saying Wake felt that "education is not filling a bucket, but lighting a fire." Another related how generous he was, even after retiring.
Wake was also committed to raising funds for SBCC. He served on a committee that created the SBCC Foundation in 1976, served as its first executive director for several years, and later as an honorary board member. He continued to raise funds for adult education programs, and with his wife Bee, established two charitable remainder trust gifts which on their passing created the Wake Family Endowment to ensure that classes offered through continuing education could remain free.
The charitable gifts from the Wake family continue to benefit students and our community in many ways, providing educational opportunities and lifetime enrichment to people of all ages and from all walks of life.