Your Legacy, Their Future
Support a cause that's important to you with a charitable gift

Put your assets to work with our tax-efficient charitable strategies

Take advantage of the many tax benefits of making a gift

Dennis Forster, SBCC Foundation Legacy Circle Member
Dennis Forster, SBCC Foundation Legacy Circle Member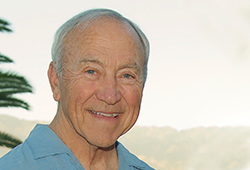 Dennis Forster has been generously offering his support for Santa Barbara City College for over 20 years. As a member of the SBCC Foundation's Legacy Circle, he is making higher education possible for more students in years to come.
"Santa Barbara is a world-class city, and it deserves SBCC, which is a world-class community college," says Dennis. "I am honored and pleased to contribute to our town's colleges."
Dennis is an advisor at Morgan Stanley, and has named the SBCC Foundation as a beneficiary of one of his IRAs. His employer generously matches 25% of his annual gifts. Education has always been a high priority for him, and he is proud of the caliber of faculty and all-around excellence that SBCC offers. Thanks to Dennis, future students will have access to an outstanding education at SBCC.